Sliding Gates – NORTHERN BEACHES, FRESHWATER, LOWER NORTH SHORE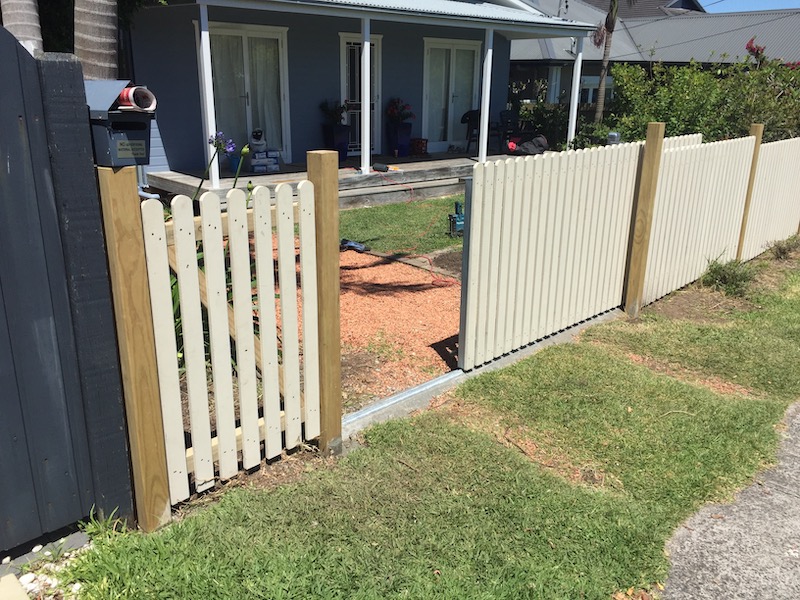 At RKG Fencing, we install a number of different types of gates including the most popular being sliding gates. Then single pedestrian and swinging driveway gates. Sliding gates can be manually operated or fully automated with motor and remotes for ease of access.
We custom build and weld all gate frames from galvanised steel. The gate frames can be left in their natural state or we can offer a powder coating option. This allows the customer to choose a colour from the dulux powder coating colour chart. All the gate frames can be clad in any material such as basic treated pine, design pine, hardwoods or modwood.
We install sliding gates in the following areas only. Freshwater, Northern Beaches and the Lower North Shore.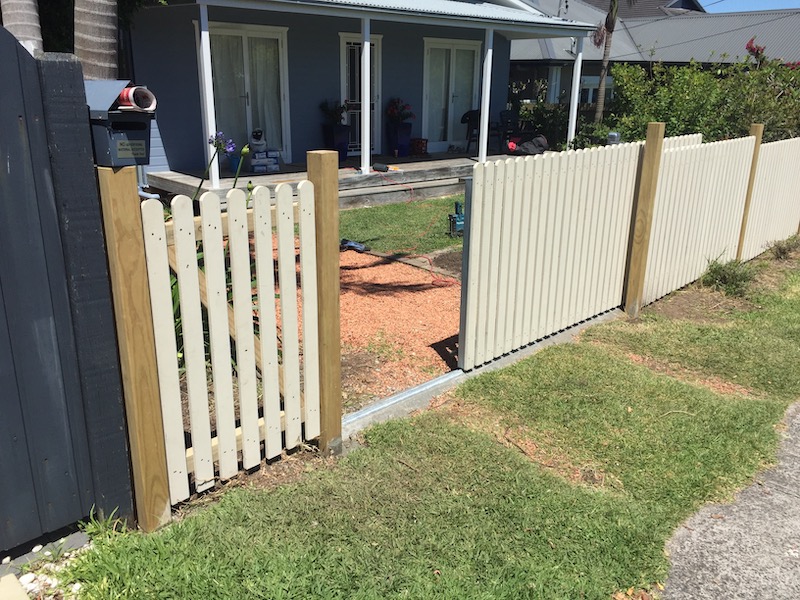 Does the client have to purchase any of the materials?
No. All materials and accessories are included in our prices.
What are some of the benefits of a sliding gate?
Having a remote control sliding gate in a driveway is very convenient. It also adds privacy and provides extra security to the home.
Will you protect the existing gardens?
All reasonable steps will be taken not to damage any plants or vegetation in the garden.
Do you provide manufacturers warranties?
The gate motors come with a 2-year warranty.
We also offer a 12-month workmanship warranty.
What type of timbers are available?
The gate frames can then be clad in various materials such as:
Treated pine pickets with decorative tops.
Finger jointed "design" pine which comes pre-primed ready for painting.
Hardwoods such as merbau, blackbutt or spotted gum for example.
Modwood.
Do you offer repairs?
Yes, we offer repairs on all our fences. Give us a call to get a free quote.
Send us a message below
Ask a Question or Request a Free Quote!
Service Areas
Freshwater, Northern Beaches,
Lower Northshore.
Open Hours
Monday-Friday: 7.30am - 5.30pm
Saturday: 8.00am - 12.00pm
Sunday: closed