Aluminium Pool Fencing – Northern Beaches, Freshwater, Lower North Shore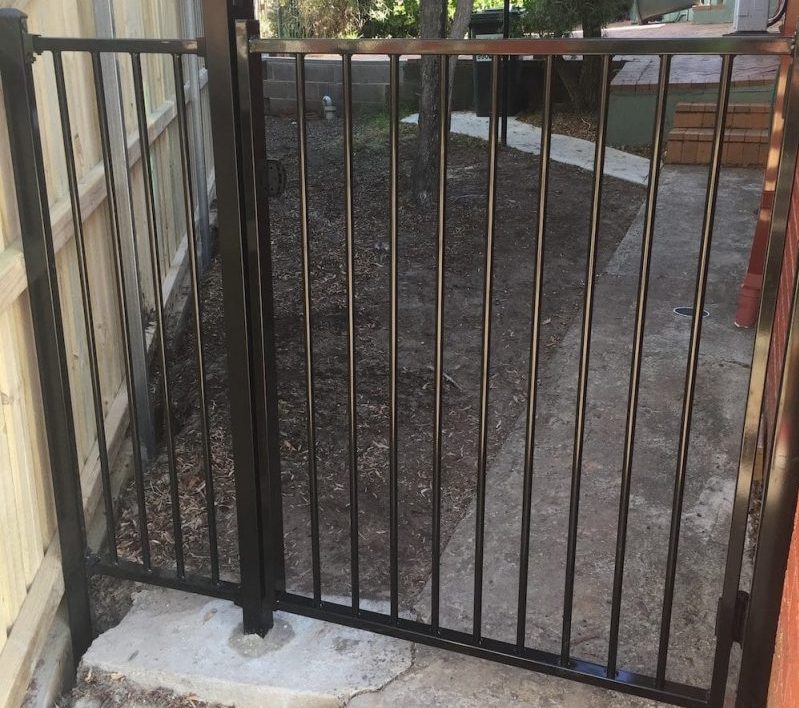 At RKG Fencing, we install aluminium pool fencing. There are many different styles of aluminium fencing and many colours to choose from. Including; black, white, and all the Colorbond colours.
We supply and install all panels, posts, gates, hinges and latches, which conform to the current NSW pool safety regulations.
Benefits of Aluminium Pool Fencing
Aluminium doesn't rust, so it is ideal for people with salt water pools or for people who live near the coast.
Aluminium fences are low maintenance and last for many years.
We install and service Freshwater, Northern Beaches and the Lower North Shore areas.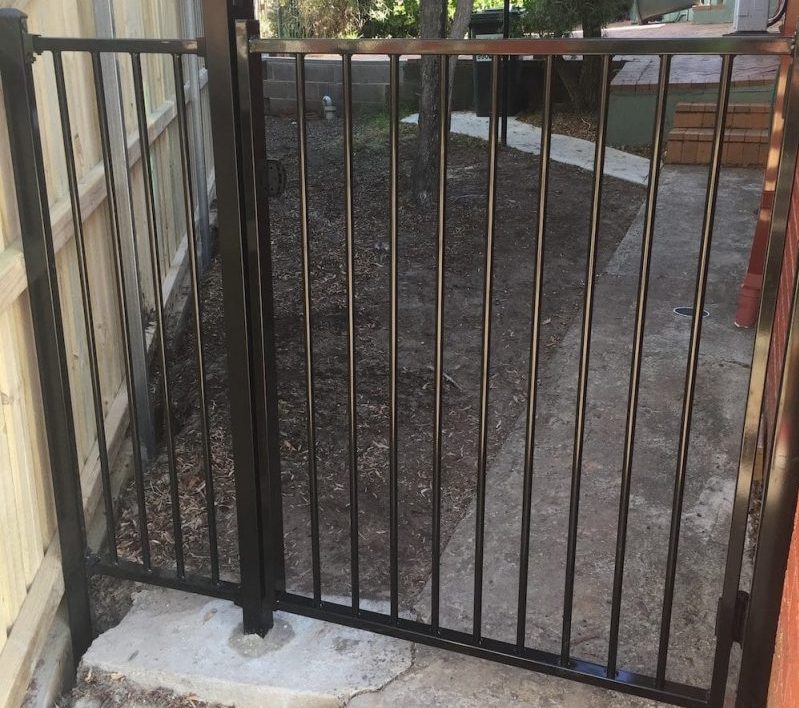 Are you a certified pool installer?
Yes. RKG Fencing is a certified or licensed fencer allowing us to install pool fencing, gates and lockable pool latches.
Are they child & pet proof?
All fences surrounding pools have to pass the pool safety regulations, which means they are child proof. However, they may not necessarily be pet proof.
Glass versus aluminium
Aluminium is cheaper than glass.
Glass requires more maintenance and cleaning to remove streaks.
Do you offer any type of warranty?
Yes, our pool fences come with a 12-month warranty on the workmanship.
Do you demolish and remove old pool fences?
Yes, we do. This price is included in the quote.  
Do you clean up the job site?
We most definitely clean up after the job is complete, removing any leftover materials and rubbish.
Do you take care of any plants in the pool area?
Yes we sure do! We will make sure the garden or plants are maintained the way they were. To the best of our ability.
Is there any maintenance on this type of fence?
There is no real maintenance of the powder-coated aluminium fencing. Just a spray down with the hose from time to time.
It doesn't need painting as it comes powder coated with the colour of the customers choice from the colorbond steel colour chart.
Do you offer repairs?
Yes we do offer pool fence repairs. Just give us a call and we can come and give you an obligation free quote.
Send us a message below
Ask a Question or Request a Free Quote!
Service Areas
Freshwater, Northern Beaches,
Lower Northshore.
Open Hours
Monday-Friday: 7.30am - 5.30pm
Saturday: 8.00am - 12.00pm
Sunday: closed